This package includes: The Center Course on the Crusade and Loyolas and the Cabots
By Sr. Catherine Goddard Clark, M.I.C.M.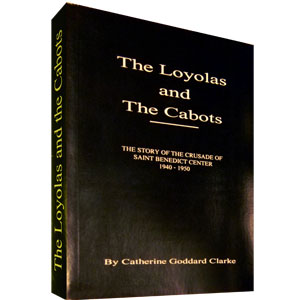 Did you ever hear of Father Feeney? Despite what the liberals say, he was a devout Catholic priest who defended the teachings of the Church. This book tells how the authorities in the Boston Archdiocese and the Society of Jesus ("Loyolas") teamed up with the Boston Yankee Masons ("Cabots") to silence a priest whose "embarrassing" insistence on Catholic doctrine disturbed their liberal agenda. An inspiring story, well told.

Softcover, 301 pages.
AND
By Brother Francis Maluf, M.I.C.M.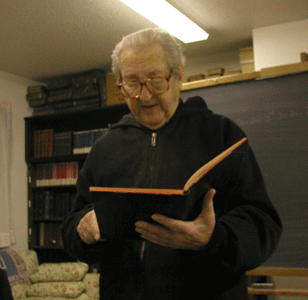 3 Tracks: Br. Francis discourses on the thrice defined dogma Extra Ecclesiam Nulla Salus.
2 Tracks: Question and Answer panel offering responses to most of the common objections offered by our opponents.
2 Tracks: A panel discussion about the history of the Crusade of Saint Benedict Center.
1 Track: A discussion of the theory of baptism of desire.
2 Tracks: Br. Michael talks about the dogma and its relationship to the Third Secret of Fatima.
1 Track: WADS radio interview with Br. Michael M.I.C.M.
1 Track: Vin Lewis interviews Br. Anthony Mary M.I.C.M. (Tert.)